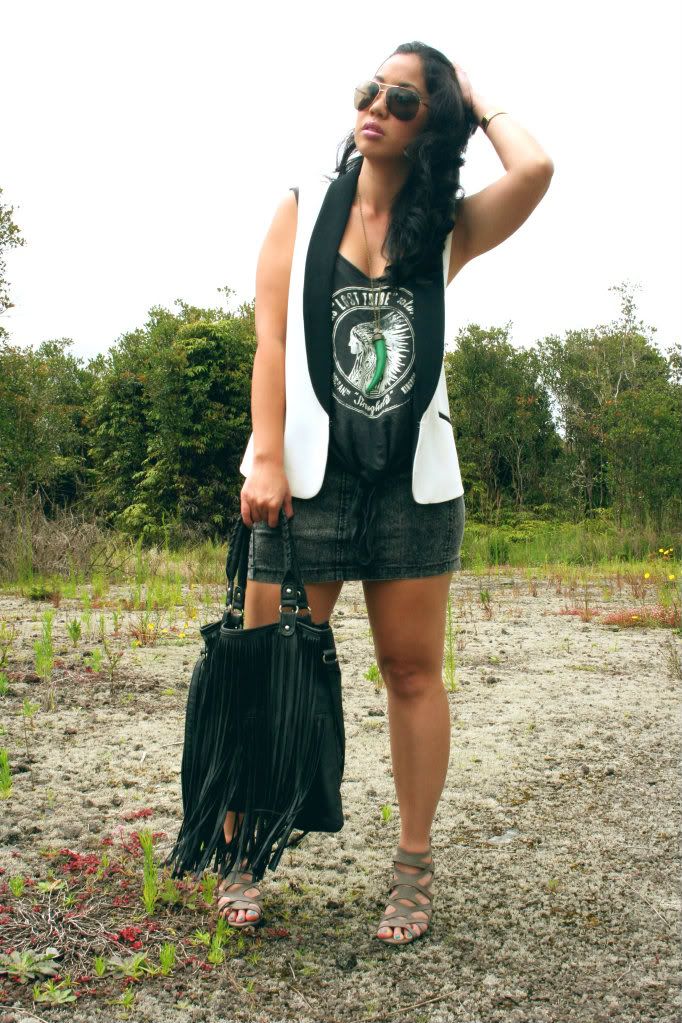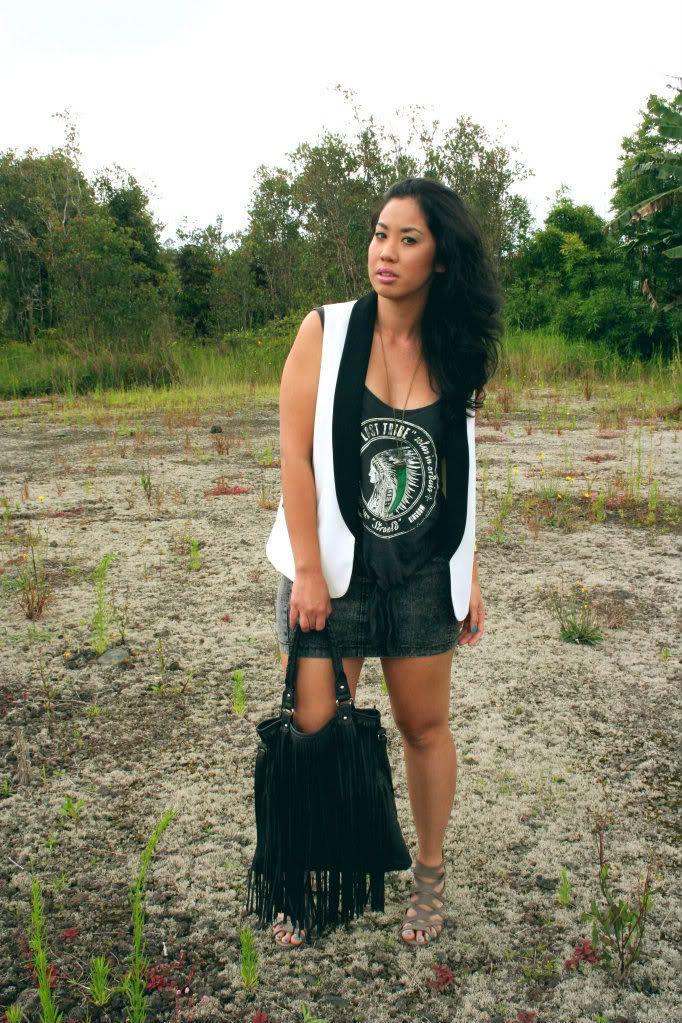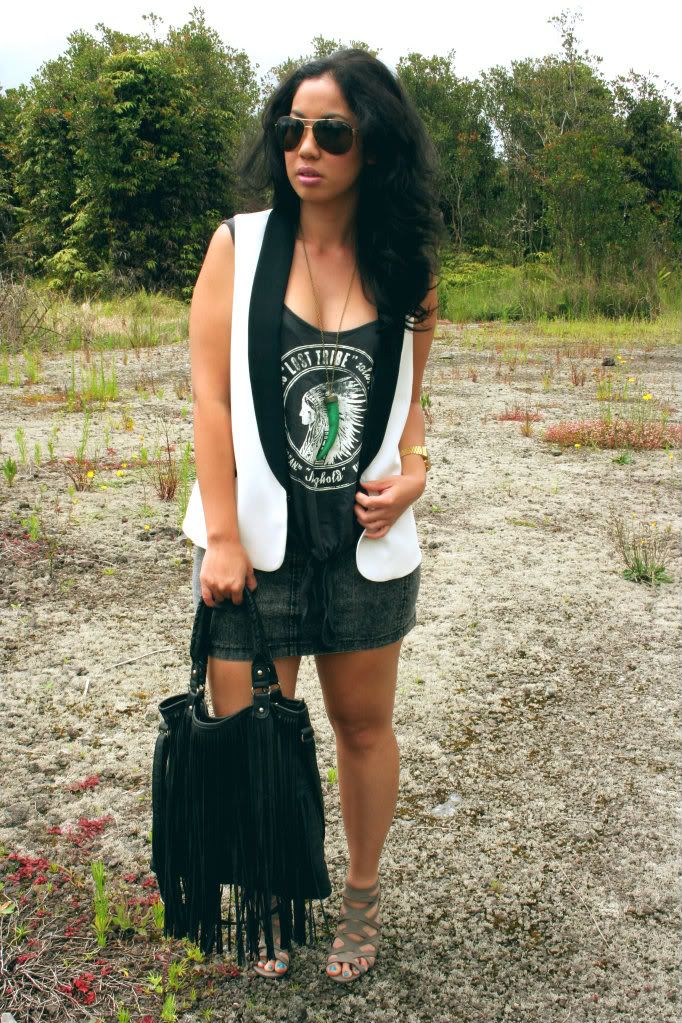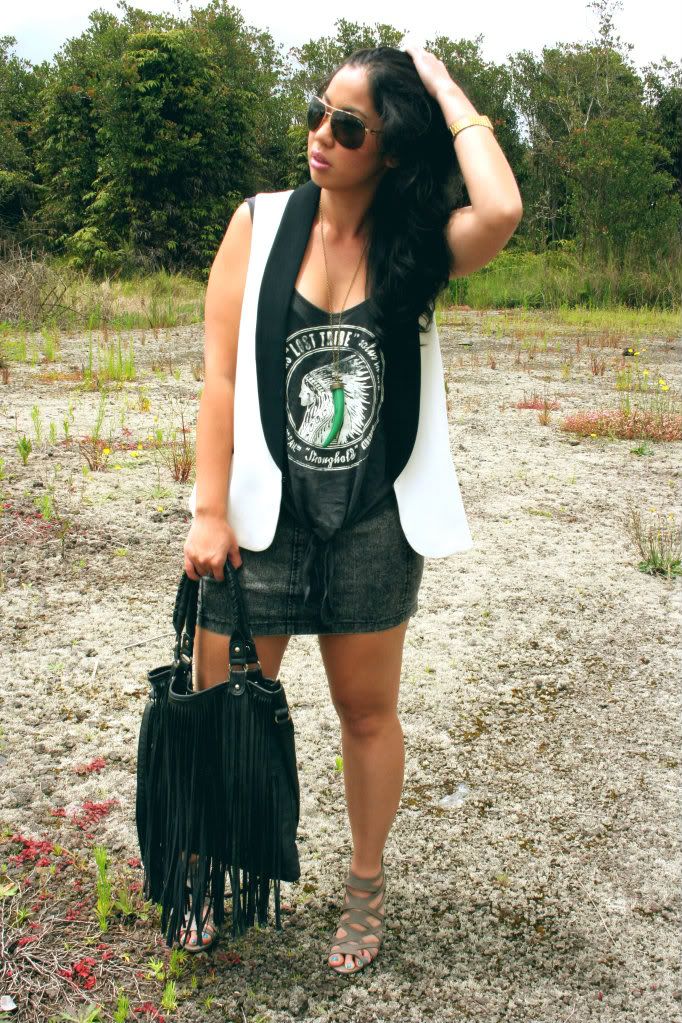 Pac Sun top & skirt, F21 vest, necklace and heels, Kardashian Kollection bag, Kenneth Cole aviators
This past weekend I decided to clean out and re-organize my closet. I came across some old cds, mainly rock and alternative that I loved listening to
back-in-the-day
. Bands such as Nirvana, Metallica, Foo Fighters, Red Hot Chili Peppers, Incubus... (just to name a few). These were the bands that I jammed to in highschool. I also found my Fender strat electric white guitar covered in dust tucked away in the depths of my closet. Awww man, that just brought back tons of memories of taking classical and rock guitar lessons. My instructor, Darin formed our group..."7 fret". I wish I continued playing but when I graduated and moved from Honolulu things just got crazy and I kinda strayed from playing. Finding my old rock cds and electric guitar... I am considering taking lessons again because I do miss holding and jamming out on the guitar.
I decided to channel my inner rocker girl with this outfit. I cannot explain, in words, how much I love this white vest. It totally resembles the electric guitar... white with black fret bar.
Have you ever played a musical instrument when you were younger and thought about re-considering picking it up again?
Currently Listening To:
Santigold - L.E.S. Artistes (Brummer Remix)